WICKED DESCENT - All families have secrets, but what Avery Belmont doesn't know might try to kill her.
Available from Evernight Teen at these retailers: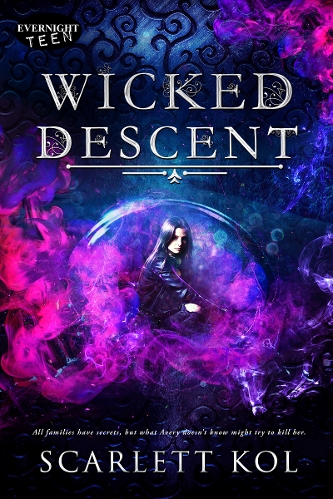 Everyone in Avery's life can't wait to leave Shady Creek. Her father disappeared the day she was born, and her mother ran away with her to Detroit as a baby. Now after her grandmother's death, Avery has returned to find that small towns never forget the past, and rumors that she's a witch are making her wish she'd stayed gone. But Drew Montgomery might give her a reason to stay.
Handsome as he is arrogant, Drew knows things that no one else knows. Things about Avery, about her father, and about what really happened the day she was born. However the price for information might be too high as getting close to Drew starts to have some dangerous consequences. Deadly ones.